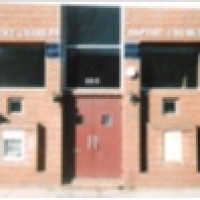 Come, Let Us Worship Together
March 21, 2012
Welcome to Saint Charles Baptist Church where we give our all through His word. We greet you with a smile. Come praise GOD for a while, you won't be the same. For it's in Jesus name you are welcome to Saint Charles Baptist Church.
Thanks for visiting the Saint Charles Baptist Church website. We are located in the upper northwest area of Washington DC, where GOD is in control. We believe that the Bible is the unquestioned word of God and we teach from the Bible to inform, uplift, motivate and inspire those who receive God's word. You will find bible believing servants, bible teaching leaders, and heartfelt sermons by God's anointed Pastor.
We hope something you read or see will touch your heart to stop by and worship with us.


Back